After the bowling session, we decided to go to the Eye On Malaysia using the new SMART tunnel.
STORMWATER MANAGEMENT AND ROAD TUNNEL (SMART) PROJECT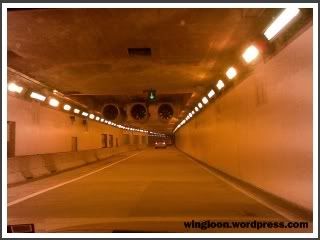 The Eye On Malaysia is 60 meters above the Lake Titiwangsa. It has 42 fully enclosed capsules equipped with air-conditioned, each holding up to 8 guests. It is an unforgettable 12 minutes ride experience.
The tickets are RM 15 for adult and RM 8 for child. But I didn't take the ride (afraid of height). My wife can't take the ride too (she is 32 weeks pregnant).
See Kuala Lumpur as never before…

EYE ON MALAYSIA

An unique part of the Visit Malaysia Year 2007 celebrations and the 50th year of Malaysia's independance day (MERDEKA).