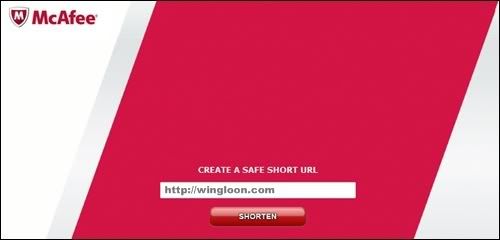 Being a diehard fan of McAfee products, I am happy to know that McAfee is now offering its own URL shortening service, McAf.ee. The shorten URL destination will be examined whenever a user clicks on a McAf.ee link or browse to a McAf.ee link.
With the McAf.ee service, you will have a peaceful day everytime you click on the link created by McAf.ee service knowing it is secured by McAfee. Feel free to use the McAf.ee service as it is now Beta and McAfee value every single ideas and bug reporting going to them. Needless to say, I created a McAf.ee shortner URL for my blog, http://mcaf.ee/80c3db.
Lastly, one of their guy, Wes Widner created the McAfee Secure URL Shortner for Google Chrome Extension which allows you to quickly use McAf.ee shortening URL service.