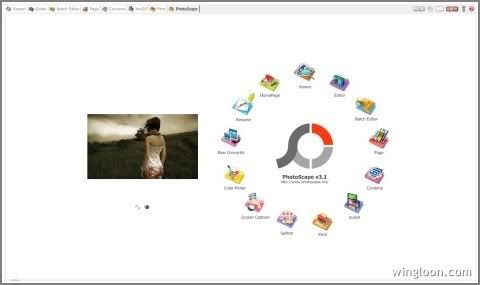 PhotoScape has a new version in town. The new version 3.1 has been released on 28 May 2008 and PhotoScape has been my favorite fun, easy and simple to use photo editing software enables me to fix and enhance my blog's photos.
PhotoScape is free-of-charge and compatible with Microsoft Windows 98,Me,NT,2000,XP or Vista. If you found it useful, please donate to support the continuity of PhotoScape development. You can view the key feature from my previous post and you can view the version 3.1 changelog below: –
Added 'Splitter' screen that divides a photo into multiple parts.
Added 5 film effects such as Cross Process, Velvia, Provia, Portra and Agfa.
Improved 'Mole Removal Mode'.
Added 'Cellophane' filter.
Added 26 pencil icons.
Added 22 real picture icons.
Added 11 balloons.
Added new naming rules (time field) in 'Batch Editor' and 'Rename'.
Support Chinese and German too.
'Raw Converter' supports K25, KDC, SR2, SRF.
Minor GUI improvements.
Minor bugs fixed.
Source: PhotoScape